Yes, I know. I have crushed your heart. Go get your tissues, I'll wait. It was brought to my attention yesterday by more than one friend that after having read my
History Lesson #1
, many of you felt you don't know me at all. Now, let me start with a smallish apology. I don't intentionally keep things from you, my friends, rather they are just things I have yet to share... Feel better? Blow your nose and we'll start...

1. I am in love with Matthew McConaughey...
OH! You knew that already?
hmmm, that's right... I have mentioned him before huh? Ok, well, I am also in love with Jim Caveizel. You didn't know that did you?? Sadly, Jimmy boy is married so Matthew is the one and only man for me :)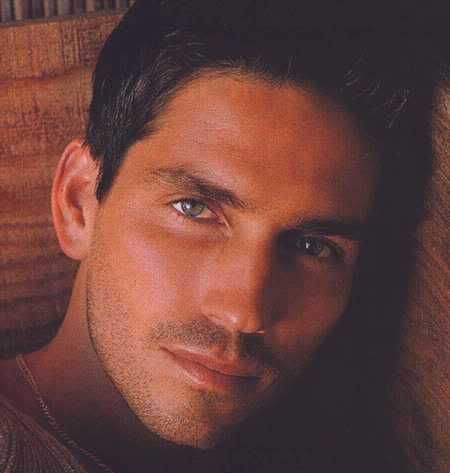 2. I drive a very old car that I love. Yeah, your probably thinking it can't be that old! Kate works for a dealership! Yeah, think again. It is that old! I drive a 1986 Chrysler Fifth Avenue. Amazing huh? lol She has almost 99k miles on her and I absolutely love that car. I know I am going to have to replace her in the coming months when something suitable pops up, but until then...

3. I have many, many cats. I can blame this partially on Amanda as she is the one with the bleeding heart. If there are any poor, pathetic, homeless animals out there, she has to bring them home and feed and nurture them. How many cats? Think low twenties. I haven't counted in a month or so and I have noticed a few new ones at feeding time. Only three of these cats are ours by choice rather than inheritance and they are all neutered males.

4. I love the beach. How in the world that hasn't been mentioned here a hundred times is beyond me. I grew up mostly on the coast. We've lived on the coast here in Texas as well as Hawaii. I love the beach... I think that it is one of the most soothing things in the world to hear the crash of waves.

5. I believe in the sanctity of friendship. If you are my friend, I will treat you with the same respect and loyalty that you show me. When it comes to friends, it isn't quantity but rather quality that I appreciate.

6. My favorite color is purple, followed by blue. Why? I don't fucking know, just is.

7. I have seven siblings. I have one full brother and one full sister, I also have four half brothers and one half sister. My father had five children with various mothers across Canada before hooking up with my Mom after he hopped the border.

8. I have a couple of tattoos. The first I got when I was 15 and it is a flower, yin-yang, peace sign, and a heart clustered together. The next two I got about 8 months later, a blue and purple butterfly and a purple rose. All of these reside on my right ankle. And I am planning to get another :)

9. I am
Agnostic
.
10. I am Irish and Scottish. You may have noticed the reddish hair in the pics and the freckles that I have had since I was a tot.
Ok, there are your first ten random facts about Kate. There are more and I will add them as I think of them so stay tuned. Did I leave something out you wanted to know?
Email me
.
~Kate